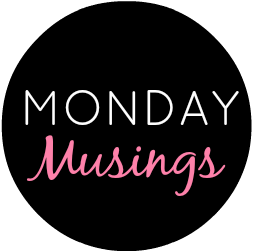 Hi friends! It's almost difficult to comprehend I haven't posted a MM since August. Of 2017. So much has happened since August and I cannot wait to share it all with you. I'm coming into this New Year with so much joy for the months/year to come, and gratitude for all the lessons and memories in 2017. Here's hoping you are your loved ones are well, and I cannot fully express my gratitude for you visiting this space.
I can feel the baby

kick externally!!! Not quite strong enough for others to notice, but -- I feel those flips and kicks, wee one.

Tempted to try my hand at these chocolate chip shortbread cookies.

The frigid Midwest winter has left our (unfinished) basement a warm haven. Mouse count, 4.

New Years Day was spent in our pajamas, mildly productive and huddled home together. Living our best life.

I invested in a camera and had an introductory class this past weekend that has me excited and a bit overwhelmed.
New-to-Me: Taco Buddha. Verdict? I'll be back, soon.

After much of contemplation, prayer, and if I'm being honest a total emotional meltdown, I parted ways with the company I worked at for 12 years. To date, it has been one of the hardest decision of my adult life.

I began a new job a few months later and it has been such a blessing. Taking that leap with out a net was terrifying, but 100% worth it. Bonus, I LOVE it and the two months I spent with Owen were incredible.

My friend Jess moved back to STL and just had a her second baby! It is such a treat gestating with friends and watching our children grow together.

Guys, I finally got a robotic vacuum. With a kid (almost two) and two dogs it was either that, my sanity, or a maid. Best purchase of 2018 thus far. Her name is Alice, and she's a dream.

Saw Leslie Odom Jr. (I adored him in Smash) last month and just got the Hamilton cast recording from the library. I may actually be tempted to see a historical musical. Might.

Owen has taken to selfies and its hysterical scrolling through my camera roll to see what the heck he's been up to.

We listened to Dirty John on the drive to Chicago last month and -- so.intense.
Speaking of podcasts, I bought a Bluetooth speaker for my office and have been devouring podcasts, my latest favorite: Bon Appetit. Peeked at this list and already have a few new ones to try.
How have I never tried Sanpellegrino? Also, why is it 140 calories a can?!